Greetings, and a hearty welcome to the month of March! It's hard to believe that we're already a quarter of the way through the year, isn't it? Time seems to have a way of slipping through our fingers. However, the arrival of March always brings with it a few things that I eagerly look forward to:
An Ode to Green: If you were to ask me to pick a favorite color, without a moment's hesitation, I would choose green. There's something about this color that speaks to me, and March feels like a grand celebration of this love. From the first sprouts of spring peeping through the thawing ground to the festive decorations of St. Patrick's Day, the world seems to don a verdant hue that I absolutely adore.
The Dawn of Spring: Living in New England, our winters are usually quite harsh. This year, however, we've been blessed with a milder winter. Despite this, I find myself yearning for the vibrant colors of spring. The sight of new life emerging from the ground, the promise of warmer days, it's enough to lift anyone's spirits.
A Month of Celebrations: March holds a special place in my heart for another reason – it's my birthday month! While the thought of growing a year older isn't particularly thrilling, I do love the excuse to stretch out the celebrations all month long. It's become something of a tradition in my house – or at least, that's what I like to tell myself!
Now, enough about me. Let's dive into something that's truly exciting – a St. Patrick's Day special recipe. Today, I'm sharing with you a recipe that initially had me raising an eyebrow – White Chocolate St. Patrick's Day Cookies. The concept of green cookies was a bit intimidating. Would they look appealing? More importantly, would they taste as good as they looked?
The Experiment Begins: Creating the Perfect Green Cookie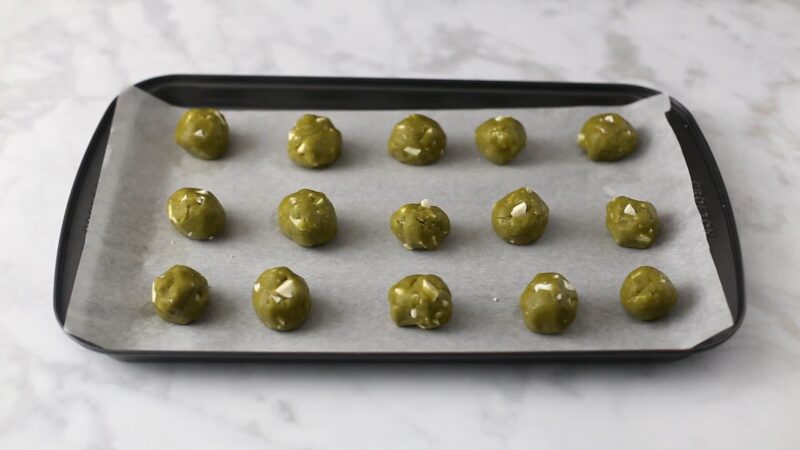 After a few rounds of testing (and tasting), I'm thrilled to report that these cookies are not just edible, but downright delicious! Each cookie is soft, chewy, and packed with white chocolate chips that provide a beautiful contrast to the vibrant green color.
The Art of Cookie Making: A Detailed Walkthrough
Embarking on the journey of making these festive cookies is an adventure in itself. The process is simple, yet each step is crucial in ensuring the final product is as delightful as we want it to be. Let's break down each step and delve into the details.
Step 1: Whisking the Dry Ingredients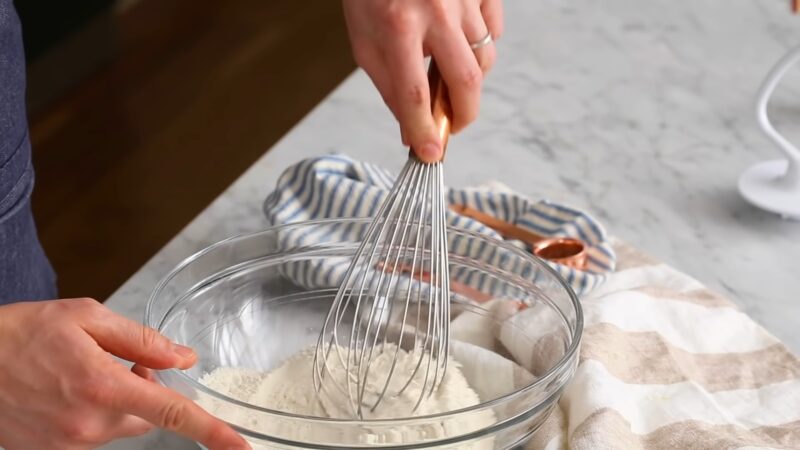 The first step in our cookie-making journey involves whisking together our dry ingredients. This includes the flour, baking soda, and a pinch of salt. Whisking these ingredients together is more than just mixing; it's about aerating the flour, evenly distributing the baking soda and salt throughout, and breaking up any lumps. This step sets the foundation for our cookies, ensuring they rise properly and have a consistent flavor throughout.
Step 2: Creaming the Butter and Sugars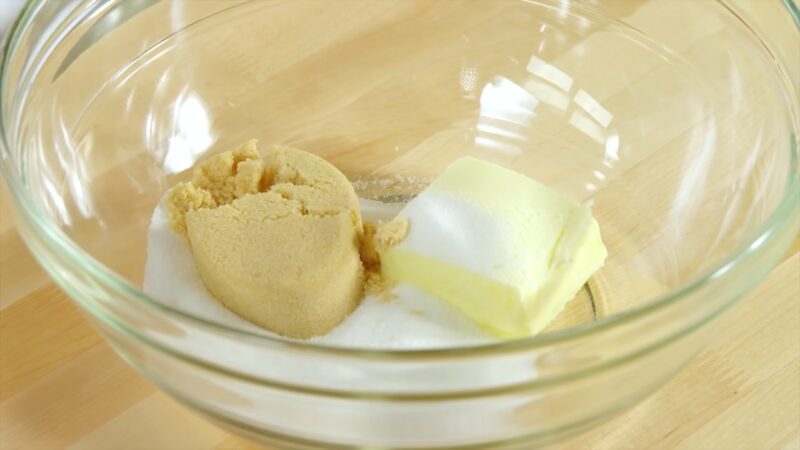 Next, we move on to creaming the butter and sugars together. This step is crucial in achieving the right texture for our cookies. We start with room temperature butter – it should be soft but not melted. Using a standing mixer or a hand mixer, we beat the butter until it's creamy and smooth.
Then, we add the sugars. For this recipe, we're using a combination of granulated sugar and brown sugar. The granulated sugar will give our cookies their structure, while the brown sugar adds moisture and a depth of flavor thanks to its molasses content.
We beat the butter and sugars together until the mixture is light and fluffy. This process aerates the butter and helps to dissolve the sugar, which will give our cookies their tender crumb.
Baking the Cookies: A Journey of Taste and Color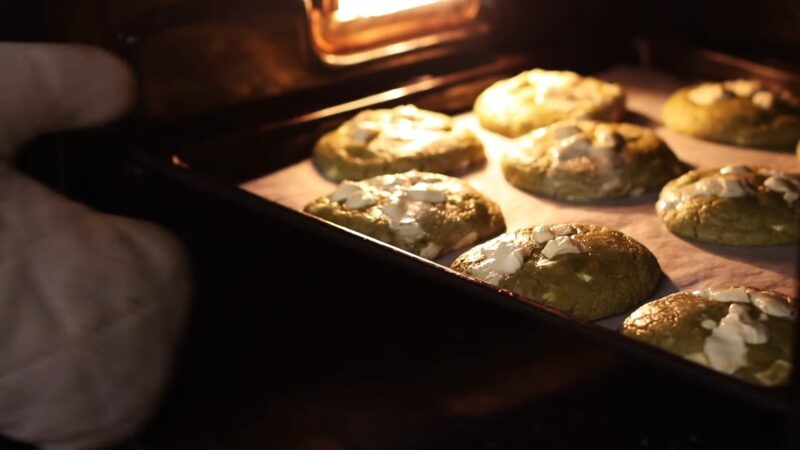 Now comes the fun part – baking! Once you've mixed your dough and stirred in the white chocolate chips, it's time to shape your cookies. Using a rounded tablespoon, drop dollops of dough onto your cookie sheets. Remember to leave about two inches of space between each cookie. This is crucial as the cookies will spread while baking, and the last thing you want is for them to merge into one giant cookie blob!
After a brief stint in the oven – just 10-12 minutes – you'll be rewarded with a batch of vibrant, festive White Chocolate St. Patrick's Day Cookies. The sight of these green cookies, speckled with white chocolate chips, emerging from the oven is truly a sight to behold. Not to mention, the sweet aroma that fills your kitchen is simply irresistible!
In Conclusion: Embracing a New St. Patrick's Day Tradition
And there you have it – a unique, fun, and delicious way to celebrate St. Patrick's Day and the arrival of March. When I first embarked on this baking adventure, I was a tad skeptical. Green cookies? Would they look appetizing? Would they taste good? But as soon as I took my first bite, all my doubts vanished. These White Chocolate St. Patrick's Day Cookies are not just visually striking, but they're also incredibly tasty.
In my household, these cookies have quickly become a much-anticipated St. Patrick's Day tradition. The excitement of mixing the dough, the anticipation as the cookies bake, and the joy of finally biting into these soft, chewy treats – it's all part of the celebration.
So, as we welcome March and all the green it brings, I invite you to try this recipe. Whether you're hosting a St. Patrick's Day party or simply looking for a way to make the month a little more festive, these cookies are sure to be a hit. Happy baking, and here's to a delightful, green-filled March!